STRUCTURAL INSPECTIONS: AUTOMATED
Digitizing Critical Infrastructure with Drones, Lidar, and Deep Learning
Highly automated, precision UAVs capture every inch of the structure, from a variety of angles.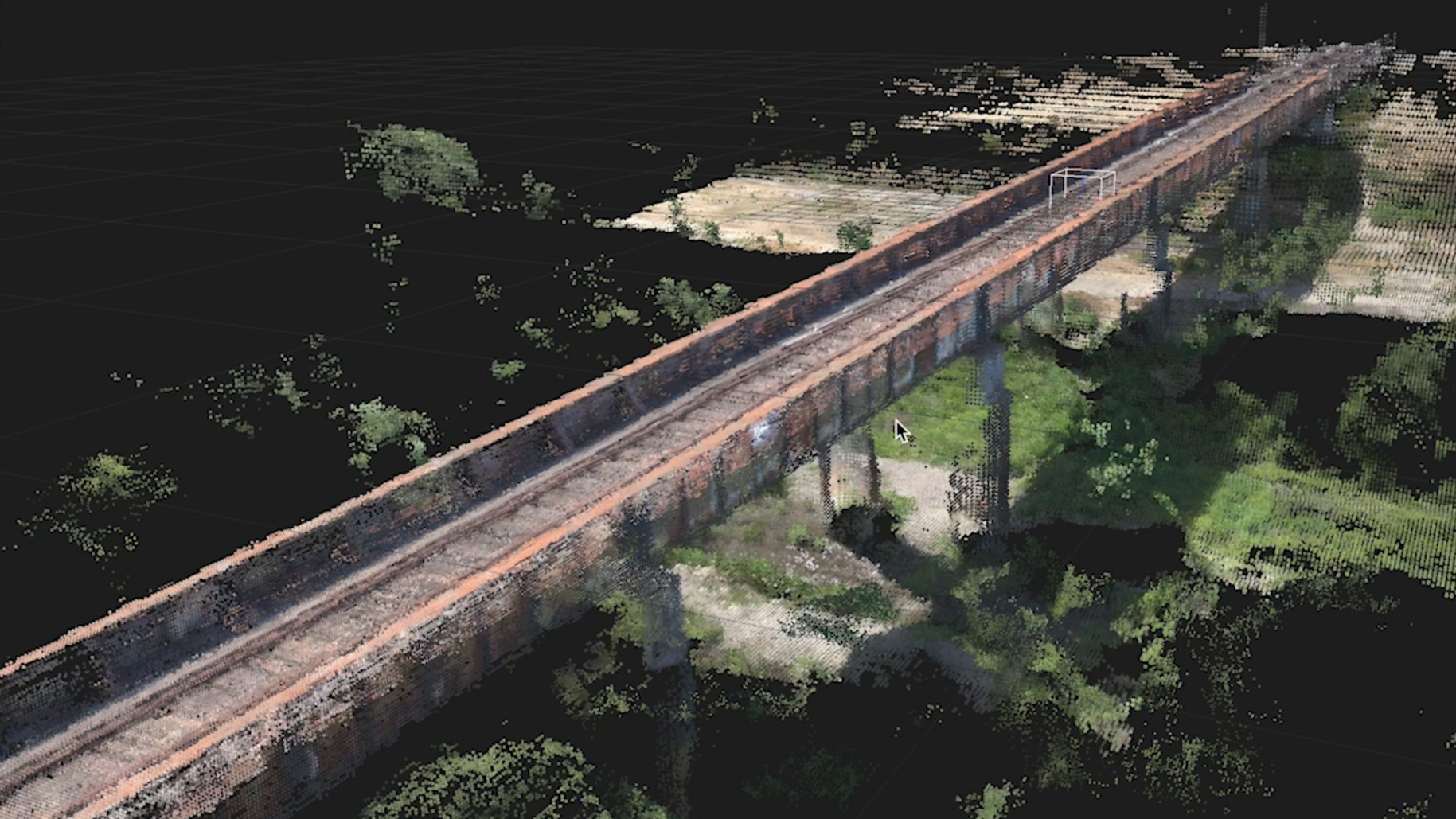 Hundreds of photos are then stitched together into a high resolution 3D point cloud.
Deep learning algorithms scan the structure for cracks, corrosion and other defects, delivering automatic insights.
WHY CUSTOMERS CHOOSE PRENAV:
Industry-leading automated flight in GPS-denied environments

Precision flight in close proximity to structures

Unmatched mission and flight path repeatability

Ability to resolve features of < .1mm on the surface of the structure being inspected

Managed 3D reconstruction process in the cloud

Enterprise-class visualization tools for browsing and inspecting the digital twins of structures

Easily shareable 3D pointclouds, measurements and reports through a Web interface

Flexible deep learning pipeline for identifying industry-specific damage (cracks, corrosion, missing rivets, flashed over insulators, and more)
FOR MORE INFORMATION
If you'd like to learn more about our solutions, please get in touch.